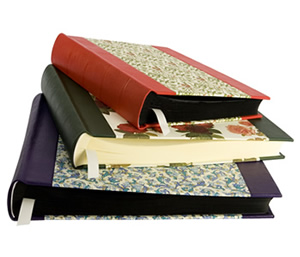 Beautiful Albums for every occasion and purpose
Proudly created and bound in UK...
As our name suggests, everything we make is hand-crafted, in our Ludlow Bindery, by our dynamic young team.
Luxury photograph albums, in a variety ofcolours, plus a range of lifestyle books, bound in the finest goat and calfskin, give you the best UK skill has to offer.
We are also able to personalise everything that we produce, in-house, so we can give you a speedy and efficient service.
Don't underestimate our love of bespoke projects too - please get in touch if you cannot see the object of your heart's desire.
Email emma@ludlowbookbinders.co.uk or telephone Emma on 01584 878110